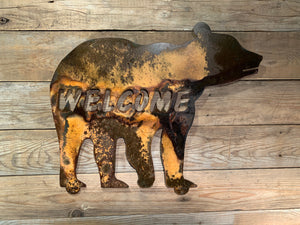 This welcome bear can stand up on its own with tabs that allow you to screw to a post or board. 
Each rusted metal piece is one of a kind made in Canada, with recycled metal.   Coloring will differ from one piece to piece, depending on how the metal takes the rusting process. Piece`s are hand bent so no piece will ever be the same.
Also available hand painted, brushed steel, and aluminum.  Custom sizes are also available.